KFC SAMYAN
2018 / Food and Beverage
Interior Design
Bold-Thai.
KFC Flagship Store Samyan, the first KFC restaurant in Thailand employing service model from KFC Global Platform, with self-service kiosk and never-before-seen in Thailand an open kitchen installed in-store.

Working with 'Bold-Thai' (word-playing with 'bow-tie' which is customers' perception of KFC brand) as the core concept for design thinking, the store represents the importance of the store naming the first local KFC store of Samyan neighborhood.

Bold-Thai is to bold Thainess. The familiar local curved steel being seen around the neighborhood is brought to space and been adjusted into the pattern that echoes KFC identity. Thai young spirit is also portrayed in the space to express the mood of the neighborhood in olden days being the spot where young Thais gathering. The famous Center Point grand steps are being tributed by creating the sitting area to imitate the grand steps.

The graphic environment is too designed to uplift the Thai spirit in space. The memorable Fortune Chick graphic wall is the highlight of mood-building, along with the Thai slangs in Thai typography style seen throughout space.

kfc.co.th
more in ︎
Interior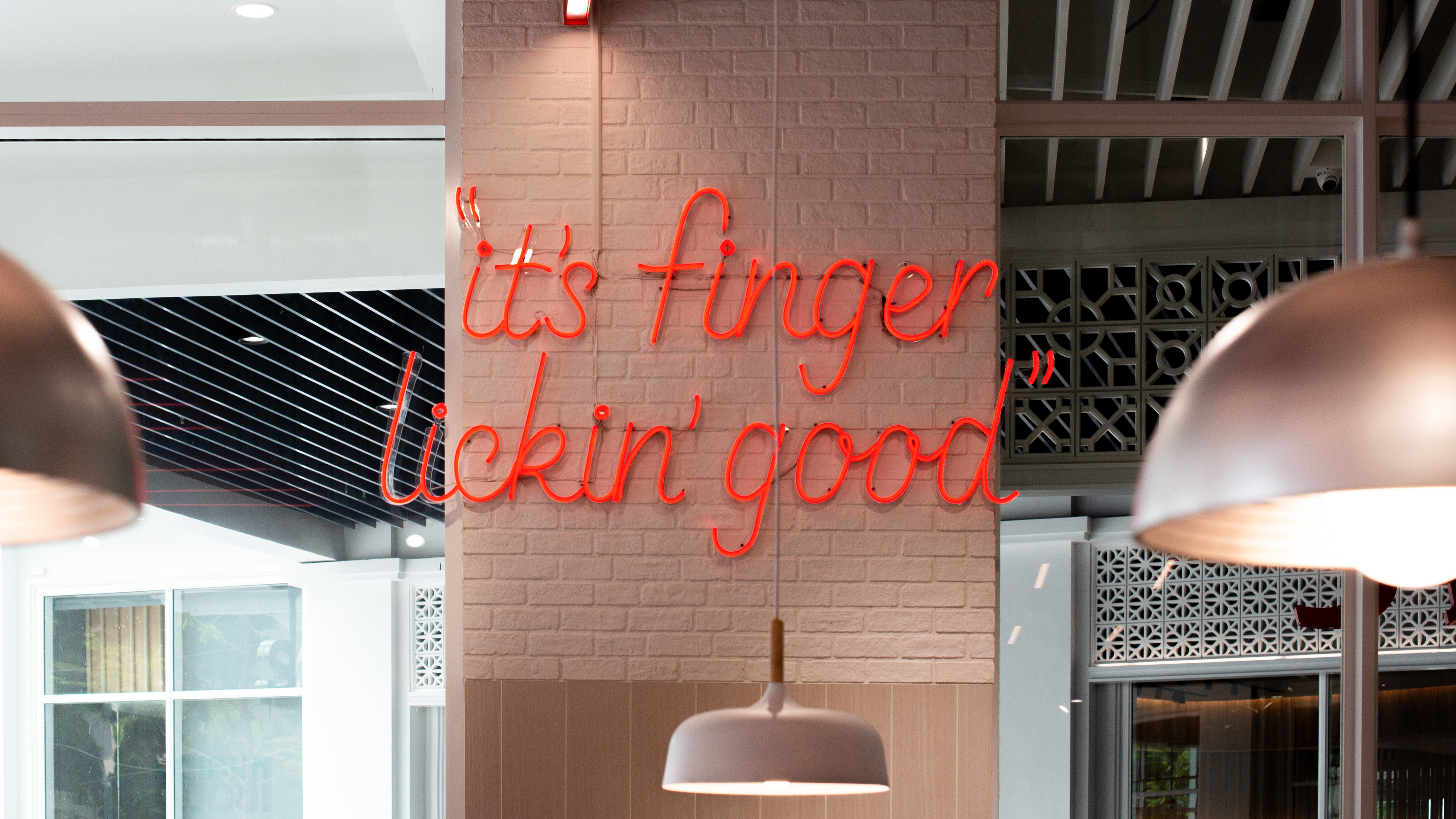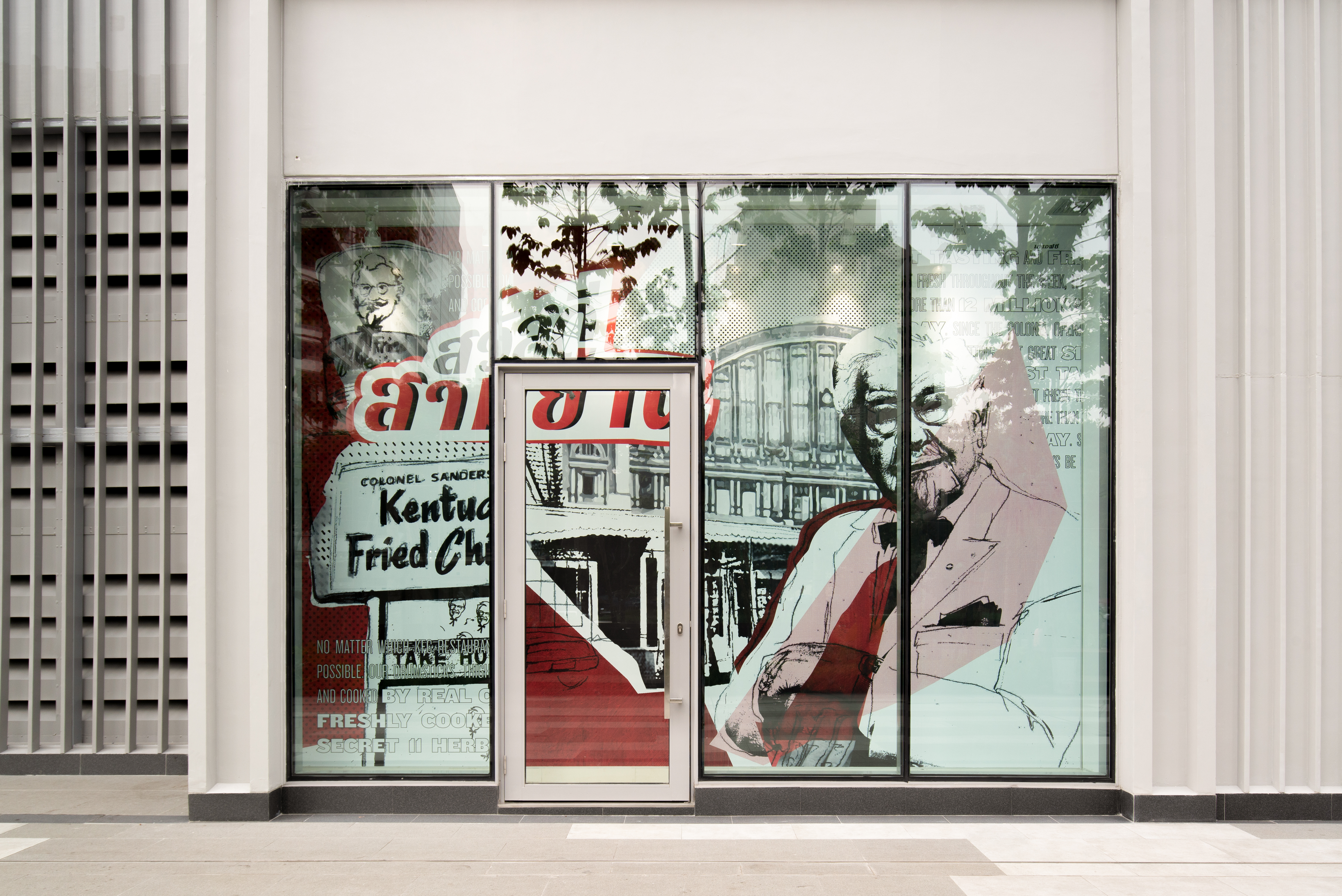 ---
Explore

︎